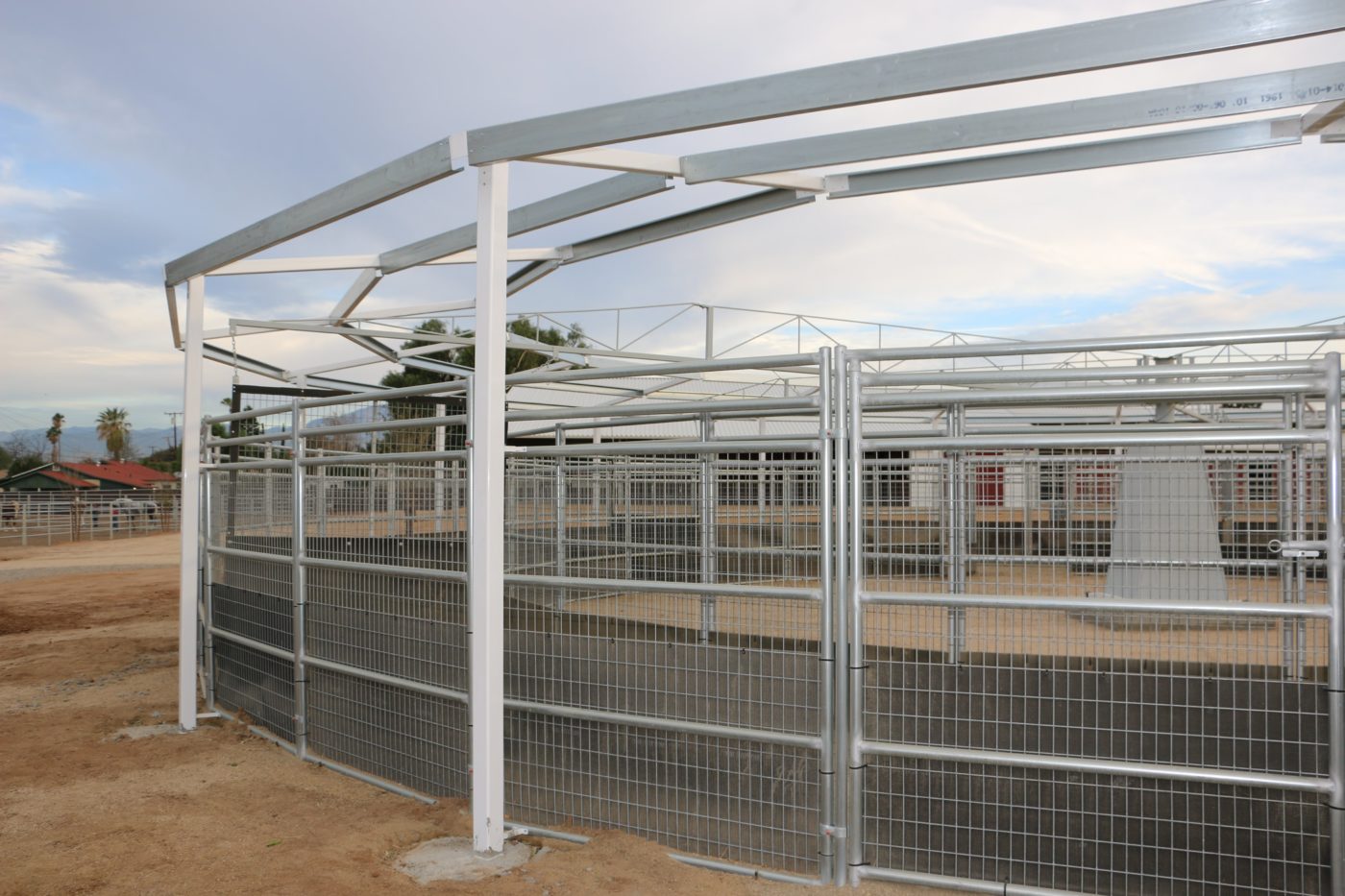 Unique Roofing Systems
Centaur Equinecisers offers three unique roofing systems for your equineciser to meet the distinct needs of our customers. These options include all metal no wood, doughnut and cathedral style to provide the best roofing solution for our client's individual needs. 25 year warranty on roof system.
Our roofing is available in the following colors:
Hawaiian Blue
Crimson Red
Fern Green
Burnished Slate
Ash Gray
Saddle Tan
Desert Sand
Koko Brown
Charcoal Gray
Cobalt Blue
Rustic Red
Light Stone
Polar White
To help our clients decide the color, we also offer color charts that can be sent to you, upon request.