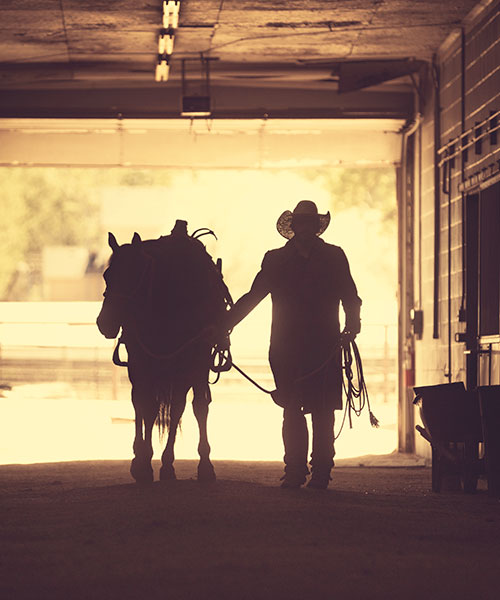 We Understand Horse Trainers
There are over 20 Horse Exerciser manufacturers worldwide. While each of them claim their Exercisers are the most superior, do your research! When buying a European Style Horse Exerciser or Training Equipment, consider the following:
Not all Exercisers are created equal.
How easy is it to get replacement parts and/or service should the Exerciser need repairs?
How easy is the Exerciser to install? Does the warranty cover self-installations?
What type of materials are used? Are you getting what you are paying for?
How durable is the fencing? What is its estimated life?
Can your horses get their shoes, hooves, hocks, feet, neck, head, caught on the divider screen, and/or fencing?
What parts of the Exerciser and/or fencing are electrified? And what voltage is running?
What type of financing is available to you?
Does the Equine Training Equipment have an OSHA and UL approved rating?
Are you purchasing a manufacturer's package deal? Or is your exerciser and/or fencing custom made just for your needs?
Fulfilling Your Needs
At Centaur, we can fulfill your needs as a horse owner, whether you have one horse or hundreds of horses. All horsemen should have the opportunity to own a good quality Horse Exerciser for a reasonable price, and with this in mind, we are confident that Centaur Equinecisers can deliver a better piece of equine training equipment that will last for years.
Highly Experienced Staff
Whether you buy Horse Exercisers from Centaur or another equine training equipment manufacturer, take the time to ask each of the questions above. Centaur is the only company that does not use a dealer network. You deal directly with the manufacturing company. Centaur's experienced staff will gladly take the time to answer every question and/or concern you might have. We understand that Horse Exercisers and Training Equipment are large investments, and you need to take the time to do your research.